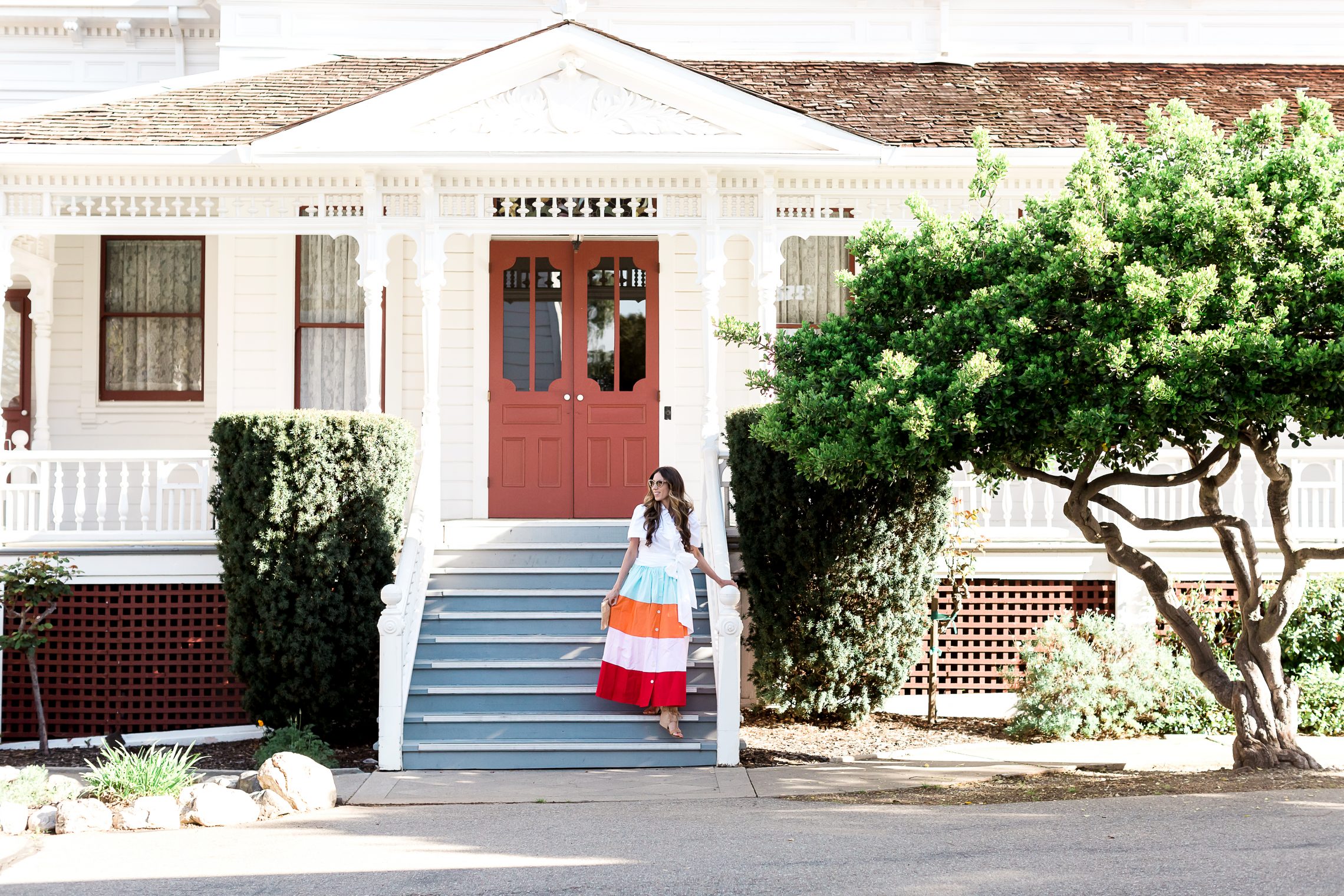 Is this your first blog?
No. I actually began blogging with my first blog Scolimom.com. I went through a couple major surgeries due to scoliosis and spent almost a month in the hospital 7 months ago. Originally the blog was just a private outlet for me to write to help me cope with all of the emotions I had leading up to and during the whole process. Once my husband read it, he said I should share it with the world. And so it began….
Why did you start this blog?
Once I started writing my other blog, I realized how much I loved writing and that I was pretty good at it. Couple that with my passion for all things fashion and beauty and there you have it, Champagne Colored Glasses was born.
What would you say to others who want to begin blogging?
Do your homework. This was not a spur of the moment decision. It took me awhile to come up with a name I loved. I also designed and created my entire website, which takes A LOT of time to learn and I am still learning. Trying to figure out CSS code while your four kids are running around like animals is also no help. Youtube and Google have some great resources for learning how to put together a website. And lastly, be passionate about whatever subject you want to write about. I am still very green when it comes to blogging. It has only been a little over a year, but I am figuring it out.
Who takes your photos?
Most of the time, my husband or I will take my photos.  I also love having Tara, from Tara Marie Photography take some when she is home from North Carolina. She does an amazing job as well.
Where are your favorite spots to take pictures in the Bay Area?
Believe it or not, but the town I grew up in, Livermore, has a plethora of amazing and beautiful places to take pictures. We are surrounded by vineyards and hills and the downtown has plenty of little cafés. I also love driving into San Francisco and of course, one of my favorite spots on Earth, Carmel.
What size are you?
I normally wear a 4 or a small.
Who does your hair?
I get this question quite a bit! I see Katie at Harper Paige Salon in San Francisco for my color. She does a fantastic job and I can always trust the results will be amazing.
For any other question, please don't hesitate to ask! 
Never Miss A Post on CCG! Sign up now!
Thank you for your subscription!